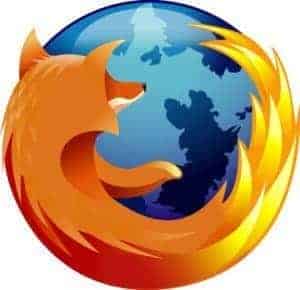 I always get asked "what is the best web browser?" and my reply is always that it really just depends on your preference. Personally, my favorite browser is Mozilla Firefox because it has a combination of speed, customizability, and ease of use.
Lightweight!
Firefox moves fast because it is lightweight and simple, rather than being bogged down and bloated like some other browsers. Browsers tend to throw everything into one package regardless of if you want it or not, and those additional pieces are what slows down browsers. Firefox gives you a light browser that can be filled with whatever features you want, from the standard Adobe Flash and Java to great add-ons such as Adblock Plus.
Customizable!
Firefox is an incredibly customizable browser. Add-ons and plugins that allow you to control exactly what goes on in the browser are the bread and butter of this browser. Here are some of my personal favorites:
Adblock Plus:

Adblock tries to block any advertisements you run into while browsing. This helps increase browser speed exponentially because you don't need to wait for advertisements on pages to load before you can see the rest of the content.

YouTube Center:

If you spend a lot of time watching videos on YouTube like I do, you may want to look into this app. It gives you a huge amount of control and personalization into the way YouTube works; with features like scaling the video player to fit your monitor without full screen, disabling the automatic playing of a video in a separate tab, and full customization of the YouTube interface and menu options, just to name a few.

Session Manager:

Easily one of my favorite Firefox add-ons, session manager lets you save a Firefox "session" at any time to resume later. Sessions hold all of the tabs and windows that were open when it was saved. This means that if you're working on a research paper or a project and you have 50 tabs open, you can close them and come back to that later when you work on the project again. I use Session Manager anytime I work on projects at home so I have any reference material on hand if I need it.
In addition to add-ons, Firefox also has some great ways to customize the interface through Themes and Personas, which let you change the looks of buttons and even add a background picture to the top toolbar. Lastly, Firefox is fully customizable in where every button and bar is. All of the buttons can be switched around to be wherever is most convenient.
Easy To Use!
Firefox is constantly getting easier to use with a simpler interface every time it's updated. Just recently, the Settings interface was completely redesigned to make things easier to find and control. Firefox can be as simple and straightforward or as complex as you want it to be through add-ons and other customization features. An example of how Firefox emphasizes ease-of-use and simplicity, just look at their recent addition of Firefox Hello. Hello is a simple messaging and video chat feature that consists of clicking the Conversation button then giving someone the link, and next thing you know you're either instant messaging or video chatting, it's just that simple.
What makes a browser great will always be based on what you look for in a browser. My personal favorite will always be Mozilla Firefox because it blends a simple and easy to use interface with the level of customization and complexity that can be utilized if you wish to do so, but doesn't punish you with bloated features that you don't want.

Besides my love for computers, I am a motorcycle fanatic. I have a background in Office 365 support and windows server.