Regardless if you're a small business owner or if you need your personal laptop or PC repaired, carrying your device to a local shop may not always be the best option. In most cases, the issues you are facing can be fixed by an expert computer technician who can troubleshoot and fix your issue while you remain in your business or home. With the right company, your issue can be solved remotely. In this post we explain what a remote support session is as well as some distinctive advantages you stand to gain by utilizing their services.
What Are Remote Computer Repair Sessions?
A remote computer repair session can be best described as the process of giving an expert computer technician the ability to access your laptop or desktop from a remote location. These types of sessions are secure and take place once a user has given permission for the technician to take control of their laptop to evaluate it and determine what the real issue is. Typically, the session starts by downloading special software that enables remote connectivity. The session itself begins by inputting a special username and password that the user inputs to ensure security. Once that has been done, the session becomes initiated once the technician sends a request to connect to your workstation. Once permission has been granted the remote session begins. Throughout the session the support tech will take an in-depth look into your computer to determine if it's software or hardware related and fix the problem.
1) 24/7 Availability — Faster Turnaround
When it comes to repairing your device locally, not only do you have to pay a ridiculous diagnostic fee just for them to look at your computer, chances are that you will not be able to get back your device for several weeks. This is especially the case in 2021, as more and more people are working and conducting classes online. With this increased level of usage, more and more people are running into hardware and software related issues that have caused them to go to the local store. Unlike an offline shop, online repair shops are available 24 hours a day, 7 days a week. In most cases, they even work on holidays. Therefore, if you need your laptop for work or educational purposes, it's highly recommended that you use a remote repair shop which can help to get your device in working order within the same day. Read More about saving time with remote repairs.
2) Safer And More Convenient
Another issue with going to the local shop is that as you may know, medical experts have stressed the need to avoid public venues unless you have to, such as to get groceries. With everything that's going on, going to the local shop can put you and your family at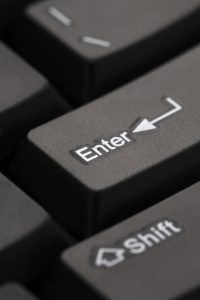 unnecessary risk of getting sick. While it may be true that you can wipe down your device, no PC or laptop is waterproof. What that means is that germs, viruses and bacteria can creep into your device and present itself as a risk once you collect it. By using a remote repair service, you will be able to fix your laptop without putting yourself at risk. Read more about how we can fix your computer remotely.
3) Lower Expenses
If you where to have a technician sent to your home there would be a minimum charge plus the time it takes for the repair to finish. Depending on the severity of the problems you face, you may be able to save money by using remote services. In some cases you may be able to utilize a free diagnostic service as well. In general however, based on the fact that online repair shops have lower operating expenses, they are able to offer much better rates.
4) Ideal For Ongoing Issues
In some instances you may encounter an issue multiple times. By using a local shop that means you have to make an appointment, then wait for your device to be fixed, multiple times. This can lead to a loss of learning sessions and money as you wait for several weeks. If an error does occur once your device has been fixed, a remote technician can quality reconnect and fix your device again within less than 24 hours.
Having served customers across the globe for several years, Computer Pro Unltd. has gained an invaluable amount of experience when it comes to providing high quality remote support services. With some of the fastest turnaround times in the industry, do not wait a second longer. Get your device fixed today, not next week. Visit us at company link to learn more.

Hi, My name is Josh Giesing. I am the Operations Manager at Computer PRO Unltd. In my free time, I enjoy reading and have a passion for learning.