After an update rolled out many of our customers were having issues with printing to Epson Dot Matix Printers. The issue started after the November 14th update. The issue affects Windows 10, Windows 8, and Windows 7 computers. Windows Update Breaks Dot Matrix Printers.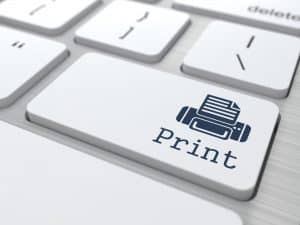 In the past, Microsoft has had problems with windows updates causing many problems for users. We have seen some improvement this year over previous but, it does get frustrating when updates cause more harm than good.
Windows Update Breaks Dot Matrix Printers
As of November 21st Microsoft has released a patch to fix the issue caused by this update. The update that caused this problem is KB4048954 on Windows 10, KB4048958 on Windows 8.1 ,KB4048957 on Windows 7.  To fix the issue with printing to dot matrix printers you will need to install the following update KB405538. After installing the update and restarting your computer you should not have a problem with printing to your Epson dot matrix printer.
It's a pain when Windows Update Breaks Dot Matrix Printers but hopefully, this article has helped.
If you are having issues with updates please check out our previous blog post about fixing windows updates, windows or issues with windows updates being broken by Logitech and your antivirus.

Hi, My name is Josh Giesing. I am the Operations Manager at Computer PRO Unltd. In my free time, I enjoy reading and have a passion for learning.