Most people are going to find themselves with a friend or relative that is graduating this spring.  You may be asking yourself, what do I get this young person?  You can always go the route of giving money, but a personal gift says so much more.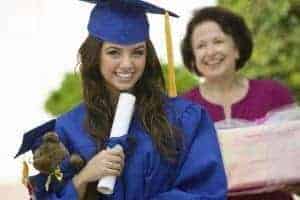 Great Graduation Gifts
A Notebook.  If you have a graduating high school student, then they will probably be off to college in the fall.  A new quality notebook should get them by for the next 4 years.  Be careful and find out what their major is.  If you are dealing with a future architect or graphic artist, they will need a much more robust computer.  If you are buying for a college grad, then they will be off to the business world.  Again, find out what they are doing so you can find the proper fit of notebook.
A Tablet.  It is important to note that a tablet is not meant to be a replacement for a notebook.  While they have evolved into a more powerful device, they are no match for a notebook.  They simply do not have the processing power and the lack of a keyboard can be frustrating.  Putting aside the shortcoming, their portability makes them very useful.  You can play games, read books/magazines and there are numerous free applications.
Cell Phone.  Who doesn't want the latest Cell Phone, like the Samsung S8 or an Apple i7?  Cell phones keep getting exponentially faster, with more gorgeous screens.  Besides the improvements, many Grads will be sporting beat-up phones that are on their last leg. If you are looking for a great cell phone company we would recommend FreedomPop. They have a great service that many grads can take advantage of.  Offering Free Talk, Text and Data. With a new smartphone a service from Freedompop this will be a great graduation gift.
An Activity Tracker.  How about a nice new Fitbit to help a young person get motivated to be healthy?  The latest Trackers offer a wealth of information, from how many steps you take, to how well you sleep at night.  Most of them tie into your phone and can be used as a GPS.
A Sony PlayStation 4 or a Microsoft Xbox One S.  You know how hard your favorite Grad has been working at school, so how about some play time.  Prices on both the PlayStation & Xbox units have been dropping.  With 4K support and a great selection of games, your graduate enjoy their down-time.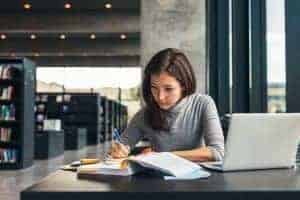 Such a big event as graduation deserves a memorable gift.  With the graduate taking their next step in life, it will be nice to have a reminder of how proud of them you are.

Summary
Article Name
5 Can't-Miss Great Graduation Gifts
Description
Gifts that will make your grads happy. Your student just graduated and now you want to prepare them for what is next. read about 5 gifts you may want to buy.
Author
Publisher Name
Publisher Logo