Updates. We all hate them as much as we anticipate them. Microsoft has really stepped it up with Windows 10, however, in the form of regular bundled updates. These updates are code-named Redstone 1 through Redstone 5 at current, with the 4th being due for release any day. If all goes as planned, the update will be released April 10th.
Known as the Windows 10 Spring Creator Update, the most recent update to Windows 10 is jam-packed with new features for both home user and technophiles alike. From user interface improvements to a new Timeline feature, we have the ones you need to know about.
Windows 10 Spring Creator Update Features
Timeline
It happens to all of us; You could have sworn you left that document open that you were working on late last night. In a panic, you search frantically through your files, only to realize you were working from your desktop last night.
With the new Timeline feature in the Windows 10 Spring Creator Update, resuming your Word session at the office is a cinch! Microsoft has integrated the Timeline directly into the existing Task View for Windows 10 that shows an overview of running apps across all Windows machines. This is a pretty cool feature we are excited about.
Windows Diagnostic Data Viewer
Also included in the Windows 10 Spring Creator Update are many fixes to privacy. With an updated Windows Setup screen for Privacy, Microsoft aims to make what telemetry data is shared more transparent.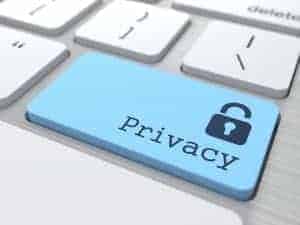 Utilizing the Windows Diagnostic Data Viewer, users will be able to see what information is actually being collected. Many users claim that Microsoft steals their private data. Using this tool, you can be sure your private data is not what is being sent. The data is in JSON format, so is relatively human-readable.
Local Account Password Recovery
Since the release of Windows 10, Microsoft has been adamant about users connecting their Microsoft account with their user account on their personal machine. Many users do not like this and refuse. However, this comes at a price. Local Account password recovery options are slim without another administrator account to use. With the release of the Spring Creator Update, fortunately, this changes.
Microsoft will be adding the option to set security questions for your local accounts that you can utilize to reset the password in the event it is forgotten.
Sound Settings
With the Spring Creator Update release, more settings will migrate from the Control Panel to the Settings app. One of the most noteworthy is the Sound configuration option.
Sporting a new interface, the Sound configuration is as convenient as it is fluent with the rest of Windows 10. In the past, the mixer has been limited and did not allow individual apps to use different sound outputs without the use of third-party software.
With the update, users will now be able to choose the Output and Input device for each device individually. You can easily use one microphone for Discord and another when you belt out those tunes.
Startup Apps
Also migrated in this update is the Startup Apps configuration from the Task Manager. Now found by going to Settings > System > Startup, the Startup Apps tab still includes the same options for administering startup options and viewing the impact on performance. As time progresses, more and more familiar settings will be migrated into the Settings app for ease of use and fluidity.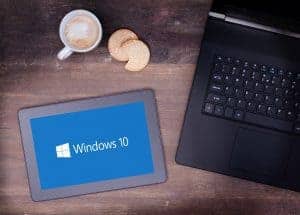 Windows Defender Application Guard
For users that opt to use Microsoft's Edge Browser, the Spring Creator Update holds a most important feature. Turning on the Windows Defender Application Guard will help create more secure, isolated browsing sessions. Using Hyper-V virtualization, the program offers a secure way to access the web in a sandboxed session unaffected by ransomware or other similar threats.
This option is available to Windows 10 Pro users and can be enabled by using the feature in the Windows Features list. After enabling the option, the Settings and More menu of Microsoft Edge will house a New Application Guard Window option.
Update Bandwidth Limiting
One of the biggest features users have been asking for is Windows Update bandwidth limiting. From home user to corporate, everyone has a reason they would like to limit the download speed of a Windows Update. Be it the constant buffering on Netflix or the training video being shown in the meeting room, no one likes an unexpected Windows Update to happen.
With the Windows 10 Spring Creator Update, these headaches are alleviated. By navigating to Settings > Update & Security > Windows Update > Advanced Options, then Delivery Optimization> Advanced Options, they can now be throttled.
Sporting options for both download speeds and upload speeds, you can now save your precious bandwidth for the things that matter and save the Windows Updates for when you choose. Also included, for those on metered connections, is the option to set a monthly upload limit on the update data sent to other users through peer-to-peer.
Cortana
Microsoft is going all-out with the updates for its Cortana web service. In this update, Cortana is getting an update to her Notebook, which contains preferences and personalization options.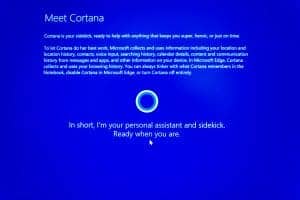 Overall, Microsoft would like to make it easier to use Cortana on a wide range of devices. They understand that their users have Android or iOS devices, and have responded to requests to add functionality linking the mobile Cortana to the desktop rendition. Lists and Reminders will now link between all versions, allowing you to make that grocery list on the computer and check it on your phone.
If you need assistance updating to the Windows 10 Spring Creator Update give us a call. We are always more than happy to help. Most windows update issues can be fixed remotely. There is no longer the hassle of bringing your computer in to our repair shop. Now you can just give us a call for assistance. If you are having issues and would like to try and fix yourself check out our post about update problems.

President of Computer PRO Unltd. Loves arts and is family oriented.