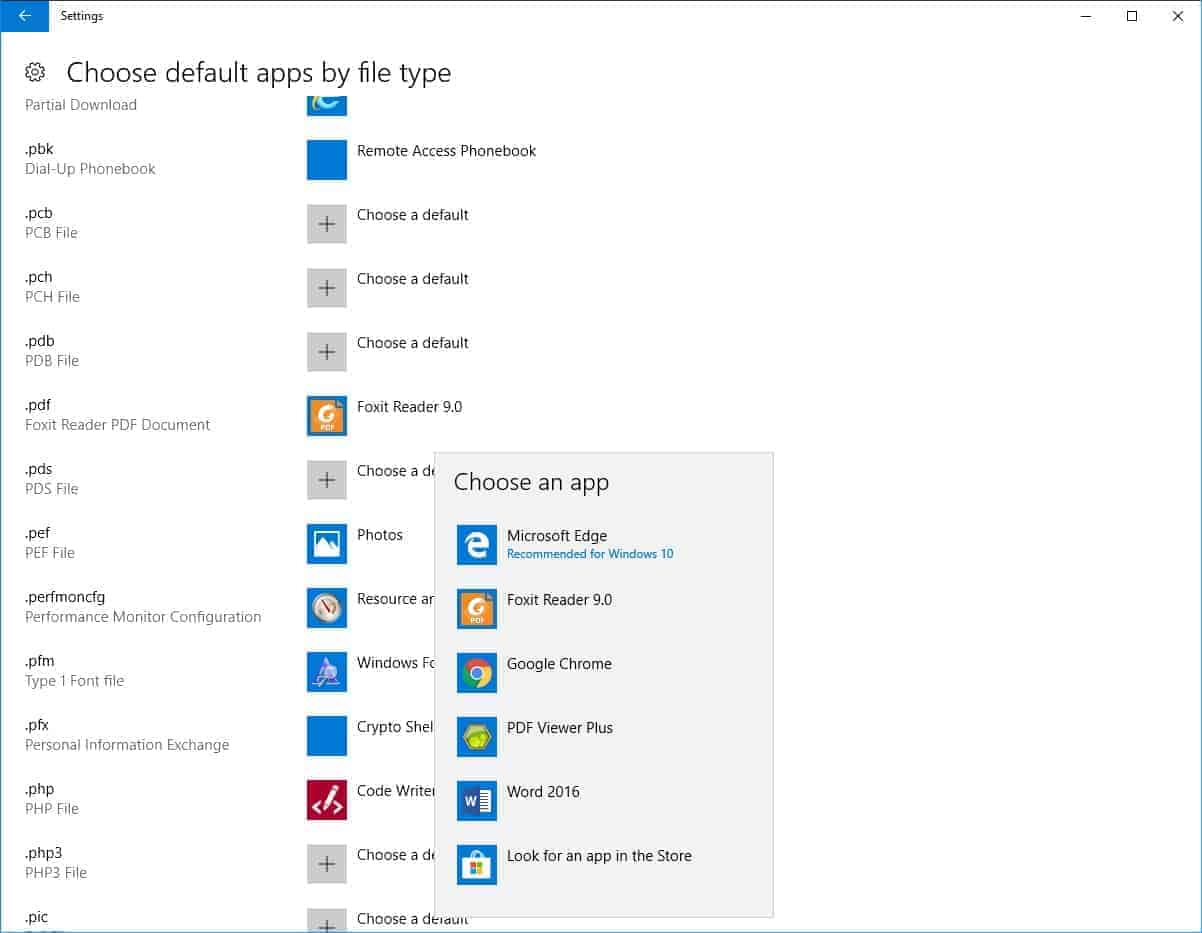 How To Change Your Default PDF Reader In Windows 10
Last Updated on May 29, 2018 by Josh Giesing
Windows 10 has many cool features people are loving but, some of the biggest complaints we are getting is about the Webbrowser Edge. When Microsoft decided to replace IE not many people complained. It was about time for IE to be redone but, Microsoft when a little gung-ho with the Edge browser. One of the biggest announces we are hearing from users is on edge automatically becoming the default program for PDF's.  Today we are going to walk you through how to Change your default PDF reader. 
Change Your Default PDF Reader
If you are wanting to use a different PDF reader besides Microsoft Edge this post is perfect for you. Edge adds many improvements over the antiquated Internet Explorer but, being a PDF reader is not an ideal fit for the browser. We see this issues frustrating many people after purchasing new computers (tips for new computers).
Step 1 Install Your Ideal Reader
Adobe Acrobat Reader DC
There are many PDF readers to choose from. The most common is going to be using the Free Adobe Reader. Adobe Acrobat Reader DC can be download free of charge from Adobe website(Adobe Download). This is the most common reader we have seen to date and adds many features such as integrating into chrome and firefox for viewing inside of your web browser. It will also allow you to fill out pdf forms. The free version does not give you the ability to create your own PDF's but is great for most business and residential users.
PRO TIP
When downloading Adobe Acrobat Reader DC it will have optional offers that will install unnecessary software on your computer. You can uncheck those items on the webpage before you download.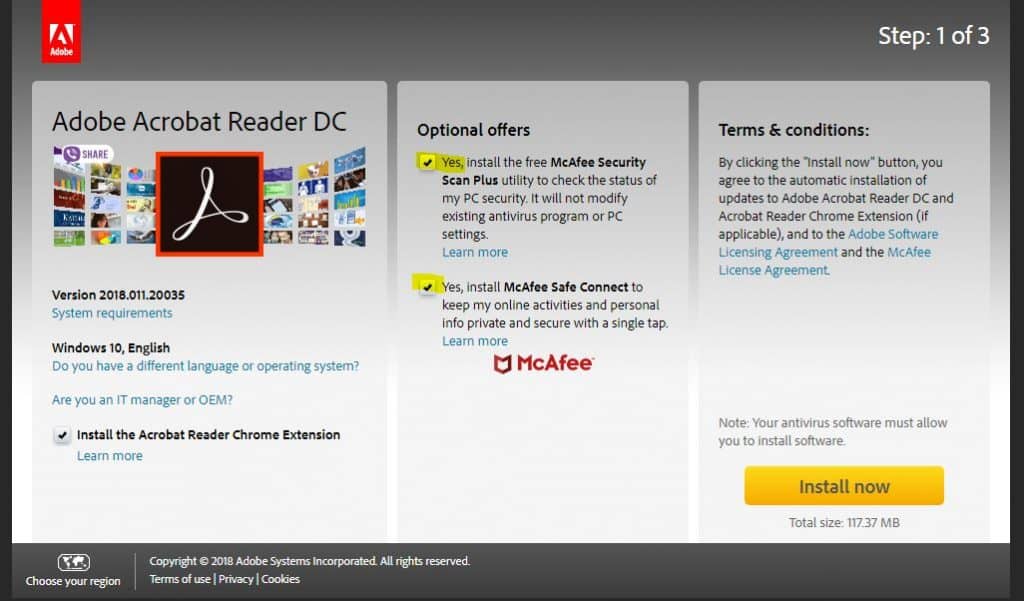 Foxit Reader
If you are looking for a bit more from your PDF reader such as the ability to create PDF documents then Foxit PDF Reader (download) is your answer. Foxit allows for you to create and edit pdf documents. This is a great alternative to Adobe reader and if you are a business then the paid version of Foxit is a much more reasonable price then Adobe reader.  However just like Adobe Foxit is also now pushing their cloud program. This is a bit of an annoyance. The free version of Foxit does not come with junk software, but you will have to deal with the occasional pop up trying to convince you to upgrade to PhantomPDF their business version of the product.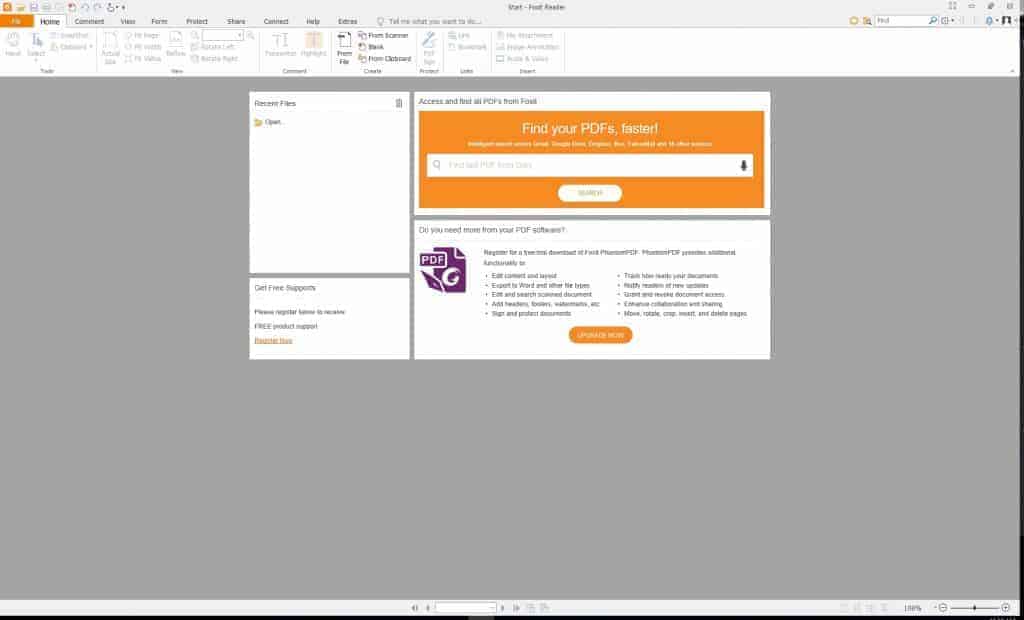 Step 2 Change Your Default PDF Reader
Now that you have your favorite pdf reader installed its time to associate all pdf files to your ideal reader. Some programs such as adobe reader will walk you through this process after you open Adobe Reader DC.
Open Windows Settings
You can open the windows settings interface on Windows 10 by pressing the Windows Key + I key. Once this is done you will see the screen as shown below.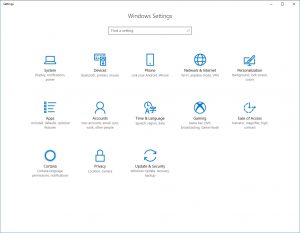 Next, you will need to go to the "Apps" section of Windows Settings.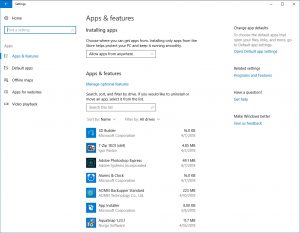 After you have opened the "Apps" Section You will need to select "Default Apps" on the left-hand side of the window.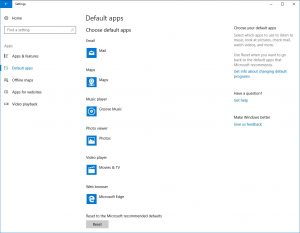 At the bottom of the "Default Apps" page, you will find an option that says "Choose default apps by file type". Now all you need to do is find .pdf on the list of file types and change it to your desired default PDF program. You will notice that Windows 10 will try and convince you to use Microsoft's Edge as your default PDF reader.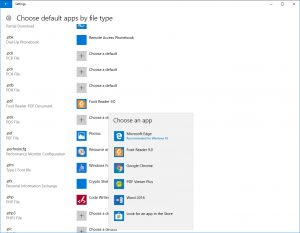 Let us known in the comments below what your favorite PDF browser is. To learn more about Microsoft's Edge web browser watch our video about how to change your homepage in Edge.

Hi, My name is Josh Giesing. I am the Operations Manager at Computer PRO Unltd. In my free time, I enjoy reading and have a passion for learning.
Related
Related Posts