AVG CloudCare
The video above will give you a walkthrough on how to install and setup your AVG CloudCare Antivirus. AVG has been one of our preferred virus protection program for many years. With the AVG Cloudcare line, you get the same great quality antivirus plus you will get notifications in your email when issues occur. AVG Antivirus also gives you an alternative to programs such as Logmein, and Teamviewer. With your AVG Antivirus subscription, you can remotely control your computer when you are at work, home, or on vacation. Watch the video above to setup and install the AVG Antivirus.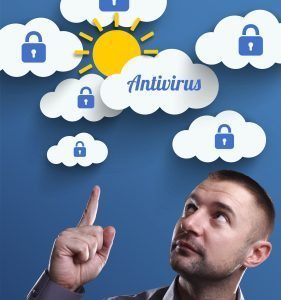 Antivirus, Firewall & Email Protection
As with most Antiviruses, you will receive an Email scanner that is compatible with Outlook, Mail, Thunderbird, and other third party programs. You will also receive AVG Firewall to help protect you from outside access. AVG comes with web protection, and once it is installed, AVG's real-time scanner will give you peace of mind.
AVG Antivirus also has content filtering available as an add-on. The content filtering will offer you the option to block or warn you on a website you deemed as inappropriate or unsafe. AVG content filtering gives you full control of your computer. The content filtering can be configured to use a bypass password in case you may need to get around the content filtering in a pinch.
Don't forget after setting up your AVG account you can set up automatic reports. The reports can be scheduled for as often as you want. Giving you complete insight into your computer and your computer security. I would recommend having an executive report sent at least once a month. This will give you a good overview of your Antivirus's health.
If you are interested in switching to AVG from another provider give us a call or use the form to contact us. We can activate a 30-day free trial. This will give you the option to try before you buy.
Login to your AVG Account: cloudcare.avg.com 

Hi, My name is Josh Giesing. I am the Operations Manager at Computer PRO Unltd. In my free time, I enjoy reading and have a passion for learning.