Just a friendly reminder. There are many programs out there that give you the option to track Santa this Christmas. We have complied a list for you to look at. In the comments below feel free to let us know how you are tracking Santa.
NORAD Santa Tracker – NORAD began to track Santa in 1955. A misprint of a Sears Roebuck ad gave the number for one of NORAD's hotlines. Ever since they have kept everyone up to date on Santa Clause's location. The tracker includes a neat 3D earth and Santa. If you close out of the tracker, they have fun interactive site to learn more about them. They also include a section to watch some video's about Santa and NORAD. We encourage you to take a look and don't forget to check out the NORAD HQ section. It gives a great story about how they started tracking Santa.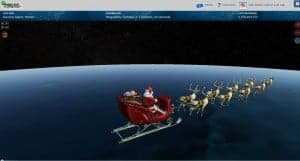 Google's Santa Tracker – Google's Santa tracker is a 2D interactive map. With a live feed of the elves and Santa on his sleigh. It also estimates when Santa will visit you and what his next stop is. This is only the tip of the iceberg, though. The rest of the site has a lot of interactive activities for young children to enjoy. One game lets you guide a present to Santa's bag using all types of items like holiday themed springs and conveyor belts.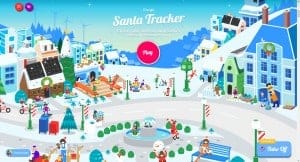 Another fun activity is to ask your Google home to call Santa. I wont spoil the surprise.
If you and your family use a different Santa tracker let us know which one.
We wish you and your family a Merry Christmas from all of us here at Computer PRO Unltd.

Hi, My name is Josh Giesing. I am the Operations Manager at Computer PRO Unltd. In my free time, I enjoy reading and have a passion for learning.