Your business means the world to you. It's the way you support yourself and your family. If you're just starting your business, there are a lot of things that might be new to you. One of the first changes should be a business e-mail account. Here are 5 reasons why you want to make the switch over to a business e-mail address.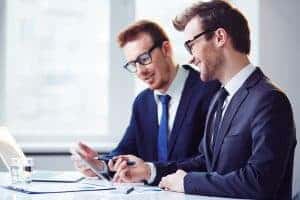 1. Looks Professional
When you have an e-mail dedicated exclusively for your work, it makes you look more professional. People want to work with a professional company, so it can help encourage someone to work with you.
2. Promote Yourself
Every time you send out an e-mail, people will see the name of your brand. The more people see the name of your brand, the better! They may remember it the next time they are looking for your services or recommend you to a friend. Just be sure not to send out too many e-mails, or the receivers may start to associate your brand with junk mail.
3. Cheap
The truth is that registering a domain name and getting an e-mail address is quite cheap. If you already pay for a website domain, you probably already have an e-mail address you can use. Most marketing is much more expensive and doesn't reach as many people.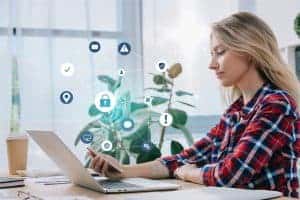 4. You Run the E-mail Account
When your business grows to the point of hiring employees, you'll set them up with a professional e-mail. You will have access to that e-mail (and everything in it) throughout their time with your company and even after they leave. Be sure to prohibit them from changing the password.
5. Bring All E-mails to One Location
If you are already familiar with one e-mail platform, you may want to stick with it. Well, you can. Most e-mail providers will allow you to connect other email addresses to get your e-mails in one convenient location. This also gives you the opportunity to verify your identity if you ever get locked out of one of your e-mail accounts.
Your business e-mail account can make a big difference when you are growing your business. It can make you look professional, give you access to all accounts and the information in them, and you can import your new business e-mail to your personal account. Who knew that an e-mail address could make such a difference?