Buying a new PC is sometimes a daunting process. After all, technology can be complex and there are dozens of different options to weigh just in terms of features. If you're looking to buy, though, you can simplify the process by concentrating on just a handful of basic factors. Make sure that you understand what you need out of your machine, what you want from your machine, what you're willing to spend, and what you need to get in order to stay satisfied with your purchase for as long as possible.

Star With Your Needs
Before you start the actual shopping process, take a minute to think about what you really need from a new computer. Are you looking for something for work or for the home? Are you just going to browse the internet, or are you looking for something that's going to be able to deal with complex processes? Is a gaming computer the best choice for you, or would you be happier with something a little simpler? All of these questions are important, so make sure that you dedicate at least a little bit of time to answering them.
Consider Your Preferences
Next, take a minute to consider what you actually care about in a new computer. Do you need a fancy case? Do you like to plug in a ton of peripherals, so you know you'll need a fair number of ports? You might even be interested in things like VR, so that might impact the type of computer that's best for you. In addition to spending time thinking about your needs, try to spend some time thinking about the features that you'd most like to have.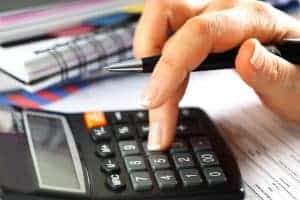 Set a Price Range
Even if you're not going to set a specific dollar amount on what you're planning to spend, try to think about the general price range that you'd like to stay in. You can get a reasonable computer for a surprisingly small amount of money these days, but there are plenty of other fantastic computers that will stretch even a fairly big budget. Always go into the buying process knowing your ceiling so that you can stop yourself from getting tempted by those machines that you cannot afford. Once you've got a price range, try to look at the options within that category.
Think About the Future
Finally, take a few minutes to think about the near future. If you're buying today, you ideally want something that's going to last for the next few years. IF you're a fan of computer games, for example, buying something that just barely runs the games that came out this year isn't going to be helpful in a few months. Likewise, those machines that use older parts standards or that are barely compatible with certain peripherals might not be ideal in a year or two. Make sure that you look at computers that are going to be useful not just after they get out of the box, but for the next few years.
Buying a new PC doesn't have to be tough. Take some time to think about what you need, what you want, and how much you can spend. Once you accomplish that, try to find a computer that meets your goals today and that will function well over the course of the next few years. It may take some research to exactly what you want, but there's no doubt that a perfect PC exists for every buyer. All you need to do is to define what perfection means for you.
Technician at Computer PRO Unltd, father of one, gamer.