When thinking about your computing environment, what would you consider to be one of the most important parts of it? Would it be your graphics card? Your CPU? Or would it be the amount of RAM your PC has? Even though these components are vital to any computer, the real answer would be none of the above.
What would be considered more important in your computing environment would actually be your data. Everything else is easily replaceable except for your data. Once it is lost, it will be gone forever. And that is why you must have a backup plan in case any of your drives fail. Even though it might seem like a simple idea just to backup your data and restore it whenever you need to, it is actually a lot more difficult and time-consuming.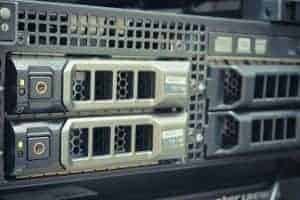 The difficulty with big data
This problem worsens over time as your data grows in size. If your computing environment contains several internal and external drives then, you know first hand from experience how difficult it is to decide where to store this data and make restorations when you need to. If you're a video editor by profession then, you are expected to be using hundreds of terabytes of data, and you will need somewhere to store it all and the ability to restore quickly if anything were to happen.
Here are some advantages hardware RAID will give you:
Prevent data loss.
Fast restoration of data in the event of a drive failure,
Extra space for future data increases.
Quick way to restore on a brand new PC.
What is hardware RAID
With this plan in mind, let's examine a hardware raid solution that should help resolve this issue. The word RAID stands for Redundant Array of Independent Disks. Wit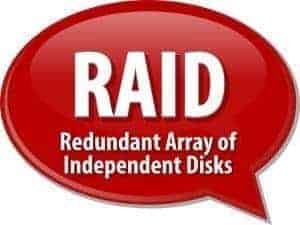 h RAID, you can have one storage unit that is a combination of multiple disk drives. A proper RAID setup can actually be much faster than a single disk on yourmachine, and it can provide you with protection from any failing drive.
A hardware RAID is a separate device that connects to your computer. There is also another type of RAID that runs directly on your computer through software. Implementing hardware RAID is a lot more difficult than its software counterpart, but once you get it up and running, it can provide you with high performance when compared to a software RAID or single disk setup. An important decision you'll have to make once you purchase your hardware RAID is having to configure your RAID levels.