If you have ever thought about switching from using a web browser to access your email, you may have tried a few different email clients. Because setting up an email client can be a bit confusing, this is a demonstration on how to set up Mozilla Thunderbird client with an existing email account (such as Gmail, Hotmail, Yahoo, etc).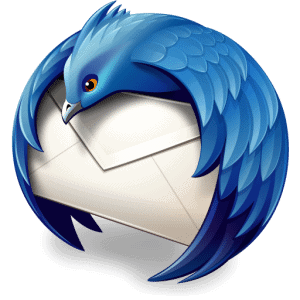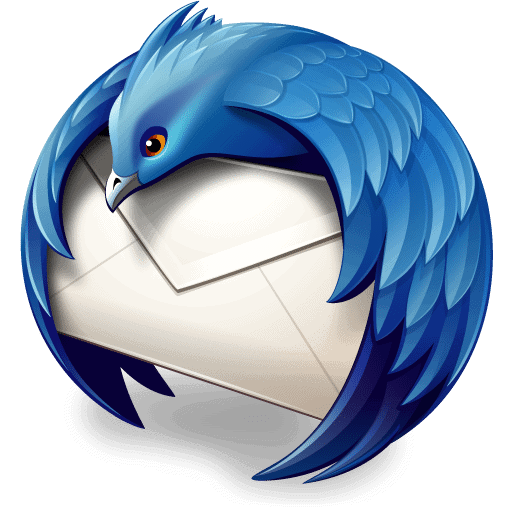 Mozilla Thunderbird Set Up
Step 1
The first step in setting up Thunderbird, like any email client, is to download it. You can find Thunderbird on Mozilla's website right here: https://www.mozilla.org/en-US/thunderbird/
If you aren't running a Windows machine, the option under the download button labeled "Other Systems and Languages" is where you can find downloads for Mac OS X and Linux machines.
STEP 2
Once Thunderbird has finished downloading, run the "Thunderbird Setup.exe" file. The website will take you to instructions on how to install the client.
Step 3
At the "Setup Type" screen; make sure the "Standard" bubble is filled and the checkbox at the bottom is filled if you have no other email client on the computer, then click the "Next" button. Continue with the install with the next screen specifying the install location, then click the "Install" button. After finishing the installation, Thunderbird will give the option to launch now, make sure that's checked then hit "Finish".
Step 4
Upon starting for the first time, Mozilla Thunderbird will give the System Integration box as shown above. Just uncheck the "Always perform this check when starting Thunderbird" box, then click the "Set as Default" button.
Step 5
Next, a Welcome window will pop up asking if you'd like a new email address. For this demonstration, we will use an existing email address from an email provider such as Google or Yahoo. So what we will select is the "Skip this and use my existing email" button to link an existing email address.
Now comes the part of actually linking an existing email account with Thunderbird. Then it will be the Mail Account Setup portion; here you just enter the name for the email account, the email address and the password used to sign into the account. Then click "Continue".
Step 5
Next you set up the client to contact the correct email server. Thunderbird will first check its database to see if they have settings for your email provider already. If it does, you will see the window below.
Step 6
You will then be able to click "Done" and Thunderbird will sign you in, then you can use Thunderbird as your normal email client and mail should start populating your inbox.
Common Email Settings
The automatically detected email settings may be outdated, in which case you will need to enter the email server settings manually. Just hit the button "Manual Config" and try the settings we have listed. Here is a chart of common email providers and their server settings:
| | | | | |
| --- | --- | --- | --- | --- |
| Provider | Protocol | Ports | Address | ​Encryption |
| ATT | Pop | 995 | inbound.att.net | SSL |
| ATT | SMTP | 465 | outbound.att.net | SSL |
| Charter | Pop | 110 | mobile.charter.net | |
| Charter | SMTP | 587 | mobile.charter.net | SSL/TLS |
| Charter | IMAP | 993 | mobile.charter.net | SSL/TLS |
| Yahoo | IMAP | 993 | imap.mail.yahoo.com | SSL |
| Yahoo | SMTP | 587 | smtp.mail.yahoo.com | SSL |
| Centurylink.net | POP | 995 | pop.centurylink.net | SSL |
| Centurylink.net | IMAP | 993 | mail.centurylink.net | SSL |
| Centurylink.net | SMTP | 587 | smtp.centurylink.net | TLS |
To enter these settings, just go "Manual Config" while setting up the account and enter the information that corresponds to the table above.
Step 7
Some email providers, such as Google's Gmail, require you to log into their web interface and allow your account to be used in email clients. To do this, just sign into Gmail and click the gear icon and select "Settings". Then click on the "Forwarding and POP/IMAP" tab.
Step 8
Once inside the "Forwarding and POP/IMAP" section, just click the bubbles that say "Enable POP" and "Enable IMAP". Then at the bottom click "Save Changes". This will allow you to link your Gmail account to Thunderbird.
Step9
Now that everything is set up as needed, you can start using Mozilla Thunderbird to handle your email. You will be able to see your linked accounts and email populate the interface. If you have any questions on Mozilla Thunderbird or other email clients, feel free to contact us.

Besides my love for computers, I am a motorcycle fanatic. I have a background in Office 365 support and windows server.