This is the third part in our AVG Cloudcare videos. AVG Cloudcare is an antivirus with remote monitoring features so you can make sure all of your computers are protected. Watch the video above to learn about AVG Cloudcare web interface.
AVG Cloudcare Web Interface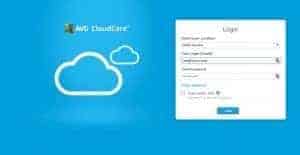 The AVG Cloudcare web interface can be used to monitor all of your devices. After you first sign-up with AVG through us you will revive an email with a link to activate your AVG Dashboard. This was demonstrated in our first AVG Video. If you have not received your account details, please contact Computer PRO Unltd customer service or your account rep.
After you sign in you will be on the main dashboard this will show you an overview of your devices. On the top row, you will be able to select the Device tab to have a more granular look at your device security.
You also have the option of selecting the policy tab to customize your AVG policies. Policy changes made in AVG Cloudcare Web Interface can be pushed to all of your devices. This is a great way to specify if a file as not being harmful to your computer.
In the Policy tab, you also have options to adjust your content filtering. This allows you to specify what websites you would like to block on your computers. This content filtering is an addon to AVG Cloudcare and is not included by default.
In the report tab, you can schedule reports to be sent to you automatically. This allows you to receive a summary about all the computers on your network. The reports can be customized based on what information you want to review. You can receive a report on the Antivirus Protection, Email, or Content Filtering.
Watch our other videos bout AVG

Hi, My name is Josh Giesing. I am the Operations Manager at Computer PRO Unltd. In my free time, I enjoy reading and have a passion for learning.