Over the years, I have learned the grips of carrying the proper tools when in-shop and on-site.  I've met many techs over the years who have their own way of choosing their tools, and making logical use of them all.  Even end-users I have spoken with have tools they may keep lingering around just in case they have to crack the 'ole PC open once again.  Whether you are a technician or an end-user of a personal computer, the decision to carry tools is just as important.  Today, I'd like to share with you my go-to tech tools.  Let's open my bag and dig in!
Tools I Use as an IT Tech
I'm sure when most of you here "tool", you envision a wrench, hammer, or screwdriver.  Although those would all be correct, the definition of tool is "a device or implement, especially one held in the hand, used to carry out a particular function." (Oxford).  This opens up its meaning to a whole other level.  As you will see in the following list, I try to utilize many different things, so long that they each serve a specific function.  All the while, I try to keep organization in mind, as I regularly leave the shop and need to take these items with me in a travel-sized bag.
The Star of The Show
The ORIA tool kit has been with me since I took my first tech class (COMPTIA A+) in college back in 2017.  Cheap, yet extremely effective, logical, and sturdy!  This kit has everything from flat heads to hex heads.  Whether I'm installing a motherboard or taking a laptop apart, I have everything I need.  Depending on the kit you get, they also come with plastic wedges to get certain devices open much easier.  The screw driver itself is very tech friendly, as it is small enough to reach into small spaces, but also has a telescoping head that can reach out another 6 or so inches.  The back-side of the driver has a floating tip that freely spins, making the turning action much easier on the wrist.  Very close to a ratchet!
An anti-static bracelet can be found in some variations as well.  These are extremely important to carry especially when dealing with static sensitive parts.  I opted to also carry anti-static gloves, since those were not as intrusive as the bracelet typically tend to be.  Either way, I can't wait to be like Linus and get my static-free card so that I can openly hold bare PCB.  Some day…  Some day!  Oh, and sometimes a ruler will be in the kit.  But, if you work with a bunch man-children, those rulers will not last long without them having some sort of permanent marker at the two-inch mark.  Oh well.  Moving on!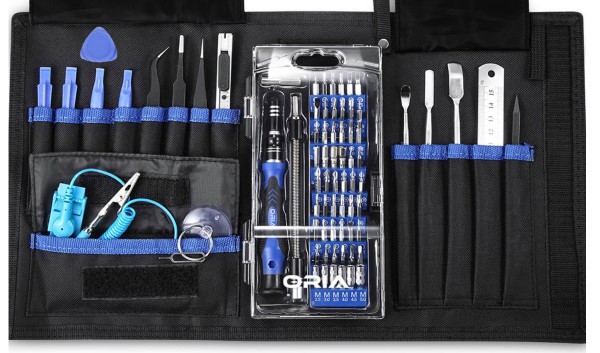 Do I REALLY Need These?
So, I recently stumbled upon Noctua Cleaning Wipes and have yet to NOT use them.  The boxes consist of 20 separately packaged wipes, all soaking in denatured alcohol.  These are the perfect alternative to carrying a whole thing of paper towels and denatured alcohol.  They can clean off any amount of gunk and thermal paste.  Plus, the unfold into a decent sized towelette, so they last a good little while.  They're cheap too!
The next thing is thermal paste.  Although it's not always needed, when you do need it, you would wish you had some.  So, I recommend carrying Arctic Silver 5 AS5-3.5G.  It is one of the best thermal pastes around, inexpensive, and small enough to fit in just about any bag.  Do you need these?  Well, it doesn't hurt.  Take it from me, there will be a time where you may need them.  And truly, they don't take up any space!
Other Stuff
I also like to carry zip-ties and clippers.  You never know when you'll need to clean up some wires and organize them a little better.  Clippers help clean those zip-ties or even help remote older ones that not longer need to be in place.  Since they're relatively small, they are a good tool to carry.  I try to carry a few different sizes and colors as well, just to best suit whatever situation I find myself in.
Stepping up in the technology aspect of it… carrying something like a mini KB may be a saving grace sometime down the line.  I carry a Rii Mini A12 with me at all times.  It is a keyboard/mouse combo all compact into a tiny little piece of plastic that could fit in your pocket.  Perfect for when you need to make changes on something like a server that has no peripherals.
Windows Media is also an important tool to have with you.  Either on a disk, or flash drive, this allows for ease of access when it comes to diagnosing Windows.
In Closing
There are many different tools you can carry for IT purposes, but everybody has their reasons for carrying whatever they carry.  These were just a few of the things I try to carry in my tech bag.  They've worked for me this long, and I don't think they'll fail me any time soon!
Speaking of failing me…  AMD and NVIDIA have upset a few people by now.   But are they really to blame?  Check out my article about the RX 6000 series and RTX 3000 series graphics cards here!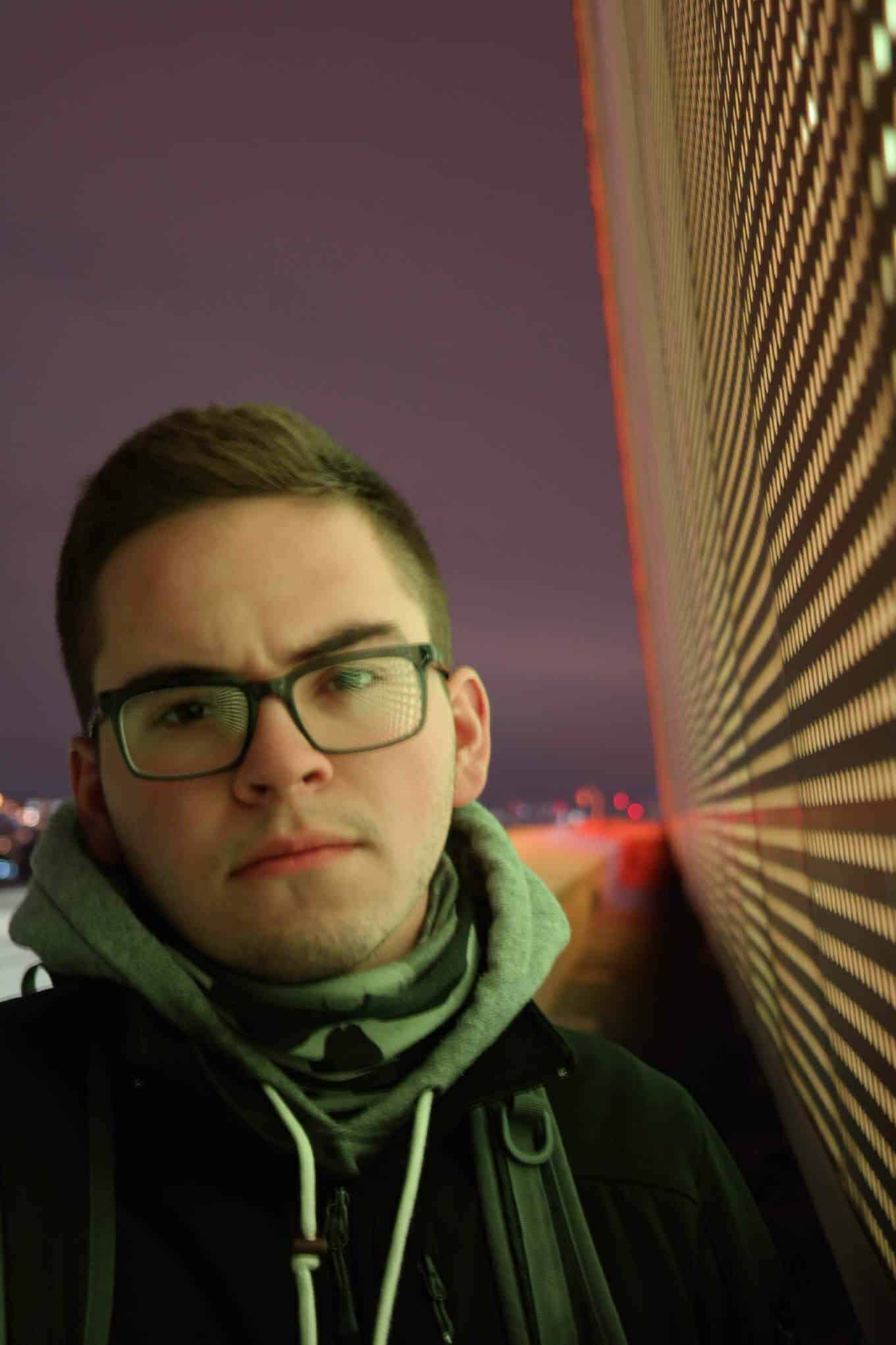 Eagle Scout of Troop 48
AAS: Criminals Justice; Law Enforcement Graduate
IT Technician, Web Designer for Computer PRO Unltd.
Student at the Eastern Missouri Police Academy