When building a computer, every choice in your hardware decisions with affect the build as a whole.  This includes PC Cases.  Not only will this decision impact aesthetics, it may also impact airflow.  When choosing a case, there are many things to look out for.  This includes I/O, hardware placement, and fan placement.  Today, we want to take a look at some of our favorite cases we've used.  As written by myself (Bobby), Josh, and Eric.  Enjoy!
Our Favorite PC Cases
Bobby's Choices
Corsair Air 540 (Full ATX)
This is the current case I am using.  I recently built a brand new machine, only bringing over my GPU.  Of all of the PC Cases I've used in the past, this one, by far, has the most amount of space I've ever seen.  The case is separated into two sides, one for aesthetics and one for you PSU and cables.  One side has an acrylic panel for laying don and staring into your case all day.  The case has room for a 360mm or 280mm fan/radiator configuration on both the top and front.  The rear of the case has room for both a 140mm and 120mm fan/rad.
The case has 2x USB 3.0 on the front along with audio.  It has a power LED, HDD LED, power button, and restart button for I/O.  The back side of the case has room for you PSU, as well as bays for 2.5″, 3.5″, and 5.25″ drives.  This helps keep the cable clutter to a minimum, or at the least… hiding it.  Oh, the motherboard side does have 2x 3.5″ hot-swap bays.  I definitely appreciate the airflow of the case.  I even mounted 2x 180mm fans on the back-side of the case to help air passthrough the bays and cool my fan controllers.  If you have the room for this case, I highly recommended it!  It comes in black, white, and silver!
NZXT S340
My first custom gaming computer was built inside the NZXt S340.  The case itself allows for an ATX mobo, but it can be a very tight fit.  It allows for either a 280mm or 240mm fan/rad config in the front.  The top can have either 1x 140mm, or 1x 120mm, and the rear allows a 1x 120mm fan. The majority of the cable management is hidden in the PSU shroud, located in the bottom of the case.  This part of the case is hidden, and it includes 3.5″ bays near the front of the case.
There is room for 2x 2.5″ bays, located on the top of the PSU shroud, (I guess so you can show off your SSD's)… the issue with this is that they are NOT hot-swappable, and require the SATA and SATA power cables to be router to that area.  This can get a little difficult.  I've built about 4 computers in total in this case.  Therefore, I'm used to the issues of cable management.  So, you may run into some tight spaces if you build in this case a first time PC builder.  Although, NZXT makes many PC cases.  I believe they are on the H510i now, and they have probably corrected many issues since the S340.
The case is older, but if you can find one used for cheap.  I'd say go for it!  It includes an acrylic side-panel, and the side panels are straight metal.  It's basically a tank.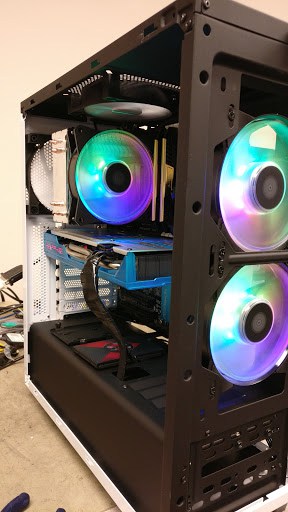 Josh's Choices
When it comes to a desktop pc it's of my personal (josh) opinion that fractal design kicks butt. I have used their cases in many of my builds and would not have an issue recommending their cases for any customer. One of the features that draws me to their cases is the lack of branding. I do not want a case that has logo's all over it or even a case with those annoying lights all over the place. Keeping that in mind I have picked two cases that both look good and have high functional use.
InWin EM013
The In Win EM013 is a great essential case. It fits a microATX board and has a stamped motherboard tray so it will not need standoffs for most motherboards. It includes a 350wat power supply and has 1 rear 90mm fan included. You can use its bottom mounting SSD bracket or a 3.5 to 2.5 bay adapter to install SSD if you prefer. The computer does come with 2 3.5 bays for optical disc such as DVD and Blurry writers.
Fractal Design Define 7
The second case I would recommend is a Fractal Design Define 7 Compact Black Mid Tower Case. This case is a great choice for gaming builds and supports 2 .35 bays plus 4 SSD's. You can use one the five front USB ports witch incudes one USB 3.1 Gen 2 Type-c. This case has a great astatic look with brushed aluminum. I prefer this model with the solid panel vs the tempered glass but that is a personal preference.
Eric's Choices
Antec Three Hundred Two
Another one of the decent PC cases you can get for a good price is the Antec Three Hundred Two. This is a roomy mid-tower case with plenty of room for all your hardware. It comes with two fans preinstalled into the case for great air flow and cooling. There are four fan mounts total, if you need the extra cooling. It's got large rubber feet to keep from sliding around when bumped or kicked. (Don't kick your computers!) The drive bays are toolless, meaning you can install DVD or hard drives without screws or drivers. It has a couple of air filters that are magnetized to the case, as well. These are washable, so you can keep dust from caking up your vents. This case supports all the way up to full ATX sized boards, and includes front panel connections for USB 3.0 and audio. And, it has grommets for a top-mounted water cooling unit.
Thermaltake Core V21
For a similar price, you can have something a little more unique. This case is shaped more like a cube. This case only supports Micro ATX and Mini ITX boards, due to a smaller size and different footprint. The motherboard can be vertical or horizontal, according to your preference when building. There is plenty of cable management space, and options for ventilation and fans to be added. It has a "front" panel USB 3.0 block, plus a mic and headphone jack. They're actually on the side of the front panel assembly, but still located at the front of the PC. Both of these PC cases are under $100 and allow for plenty of customization in your build.
Side not from Bobby about the Core V21:  I just build my buddy (hey Devon) a 3600X build in one of 'em.  It can be configured to stand any which way.  Meaning the sided panels can be on top, side, or bottom.  The badge on the front can be removed and rearranged as needed (it is a magnet).  AND THERE ARE SO MANY OPTIONS FOR FANS IT'S CRAZY!  They can also be stacked…  Yes.  Stacked.  Like Tetris.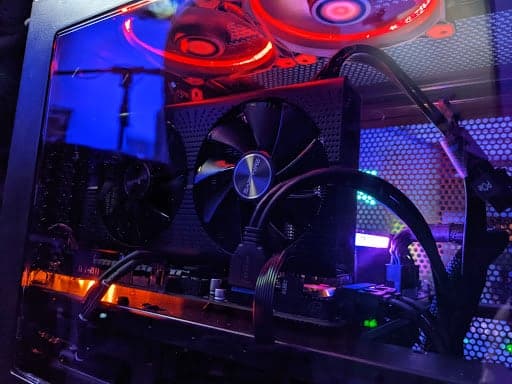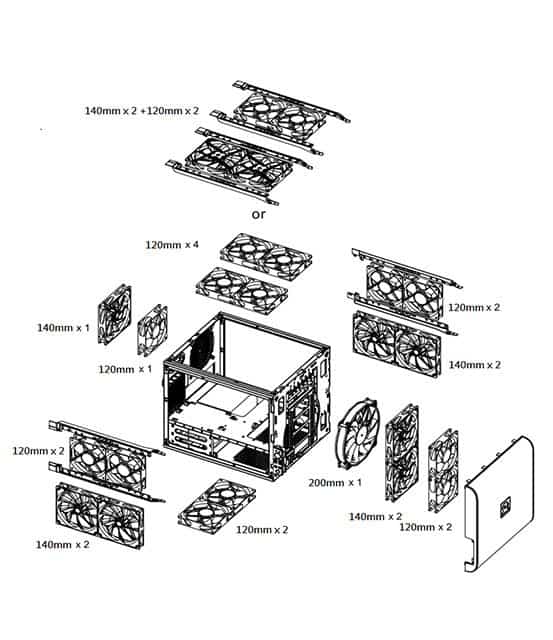 In Conclusion
There are a healthy amount of options when it comes to choosing your PC cases.  However, the decision is an important one.  Definitely take a look at some of the cases we like.  You just might find your new favorite PC case!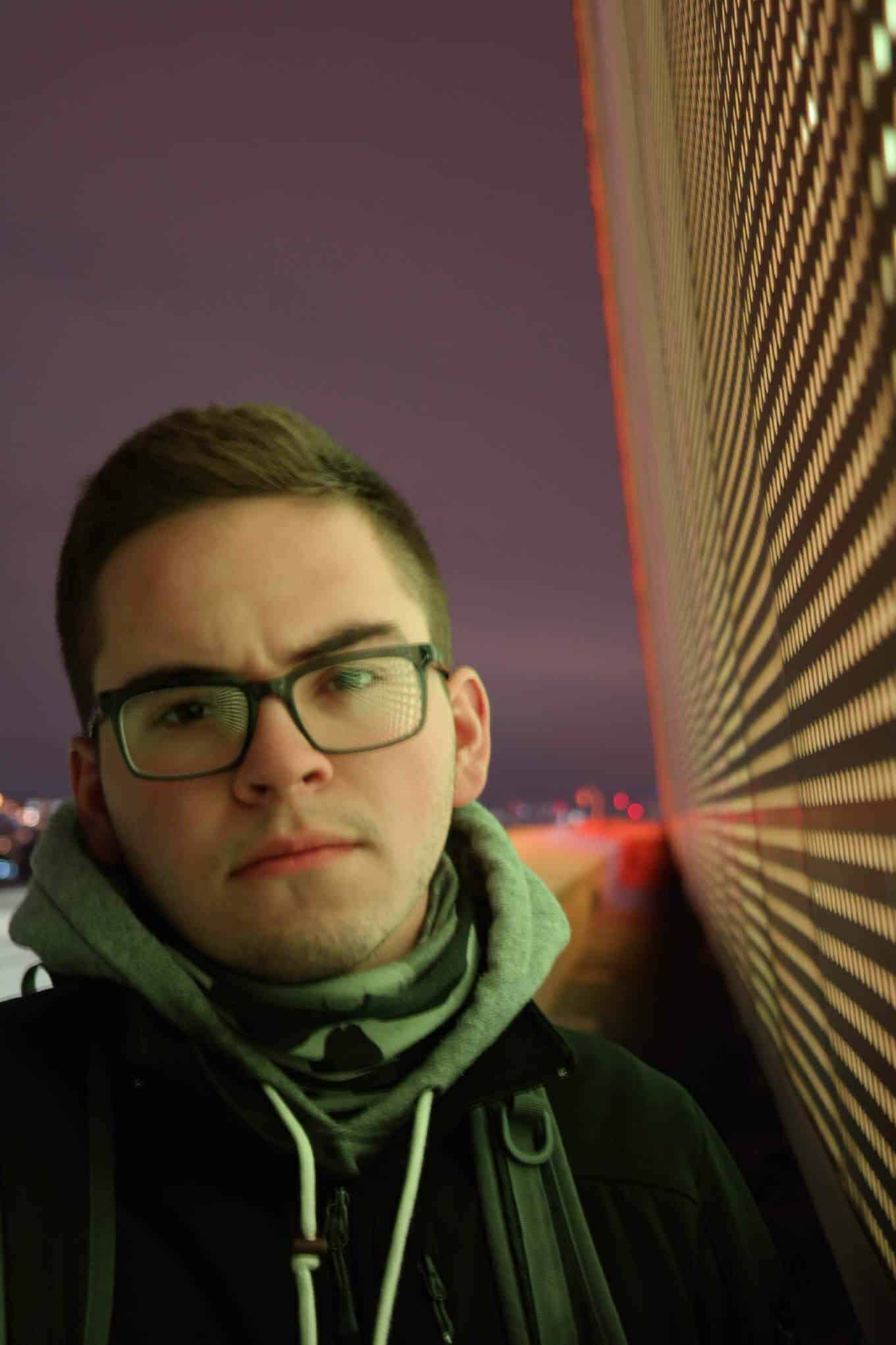 Eagle Scout of Troop 48
AAS: Criminals Justice; Law Enforcement Graduate
IT Technician, Web Designer for Computer PRO Unltd.
Student at the Eastern Missouri Police Academy