It has been an interesting last year for us all.  Who would have thought it would start out with a toilet paper shortage…?  There for a while, it seemed like life stood still.  Some people lost their jobs, some people had to put education on hold, and for others… well, they were not so lucky.  It would seem now that things are finally starting to pick back up.  Many businesses, even schools, have realized that their employees (or students), can conduct work from home.  Without further a due, here are several browser extensions that can increase productivity, keep you organized/safe, and let you have a little fun while you work from home.
The Best Browser Extensions
UBlock Origin – No More Ads
I don't know about you, but I HATE ads.  I certainly do not feel like paying premium prices on certain platforms for them to disappear.  Therefore, I use this browser extension to help ease the eyesores that are Grub Hub advertisements.  This removes ads from just about any website.  So, you will not be seeing any of those stupid ads that have absolutely nothing to do with you, or your interests.  The app is super easy to use.  It is basically a big 'ole power button for ads.  If for some reason you wanted to see an ad… 1.) You can just disable it, then 2.) Go see a doctor.  Jk.  This app works on 98% of the websites I visit, except YouTube.  I know, I know…  That is the main one you want to block.  But hey, it works on Hulu!
Floating YouTube – Bloopers on replay
Okay, this browser extension is freaking awesome.  Are you tired of moving windows around or have one whole screen dedicated to YouTube?  THIS extension is for you!  It takes any YouTube video URL and displays it on a tiny overlay window.  The windows can of course be resized.  Similarly, it can be pinned to always stay at the front of all windows.  Pretty nifty if you ask me!  "Numa Numa Yay 10-hour Edition" here I come!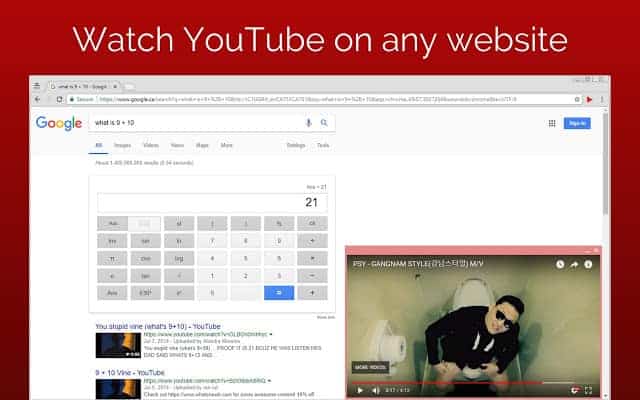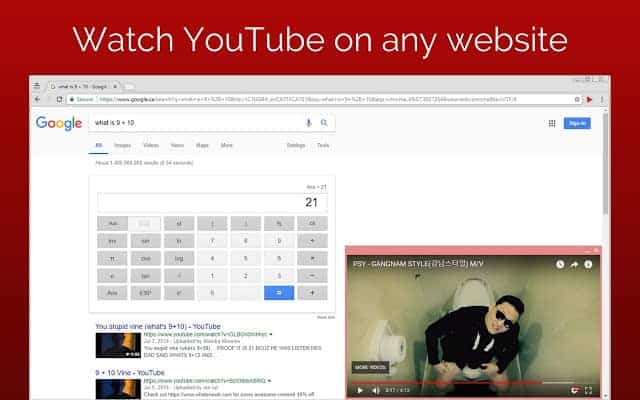 Google Hangouts – An easy way to say "hey"
For those of you trying to keep up with friends, family, and coworkers, Hangouts is one of the perfect browser extensions to do so.  I use this to send messages to friends and family when I find a meme worthy of sending.  You will need a Google account to use it, but it's definitely a nice-to-have when it comes to wanting to communicate between people.  It, like most other extensions, pops out into its own window.  It acts like any other chat app, showing you your open chats.  You can also make calls with it!
LastPass – Convenient Password Manager
Have you ever forgotten an important password and then struggled to get back into that account? Were you on a time crunch and super stressed about it? You do not have to worry about that anymore if you use LastPass. LastPass lets you use one password to rule them all! With the LastPass browser extension on your browser, any site where you have saved your credentials can be automatically populated by clicking the extension and enabling it for that page. Then you will click on the LastPass icon in the credential field and choose "Fill."
It is just that simple. You can add any website to the Vault and can even use the Vault to click and go straight to that site if you didn't previously have it bookmarked. There is even the ability to purchase LastPass as a home user or for a business and share passwords with family or coworkers. Say you only want one login for a favorite food place but want everyone in the shop to be able to order and stack up points on the site. LastPass would let you save that site's credentials and anyone on your plan could just go there with their signed in extension, click Fill, and log in. It doesn't get much more simple or convenient.
Honey – Coupons and Rewards
Honey is a great browser extension for saving money. It will automatically enter various numbers of coupon codes based on what site you are on. When you reach checkout, simply click the Honey extension and tell it to apply codes. It will try every code it knows and apply the one that saves you the most money. The other great thing about Honey is that it has a rewards program. On some sites, you gain rewards cash for orders places, based on how much you spend. Whether shopping for clothes, shoes, or tech Honey is great for finding you the best deals without having to hunt or search less than trustworthy sites for coupon codes. It's free and easy to set up, so there's really nothing to lose getting it set up. Give it a try today!
Zoom Scheduler – Never Miss a Meeting
So with all the working from home and Zoom meetings people need to attend for work, school, etc., there needs to be an easy way to manage it all. Zoom Scheduler is a browser extension that accomplishes that. It integrates with your Google Calendar to automatically set up Zoom meetings and join with a click. The URL for the meeting is sent right from Google Calendar and can be joined with a simple click. You can schedule or start a meeting instantly with this extension, and with all you need to do in a day, wouldn't you like one less thing to worry about? Download the extension and try a friendly easy way to keep your meeting's organized.
Grammarly – Helps You Type Professionally
One of the most important browser extensions I use on a daily basis is Grammarly. Either writing for our website, blog, email or newsletters I always need a quick tool to make sure I am using proper grammar. This is where Grammarly come into play. Grammarly lets me type my usual messages but, will highlight and notify me of issues in the text that I have typed. You can think of it as a spell checker on steroids. If you are looking for a good grammar checker and Grammarly is out of your price range or the free version is just not working for you there are many alternatives such as Ginger and Linguix. I have used both of these in the past and have also had great success.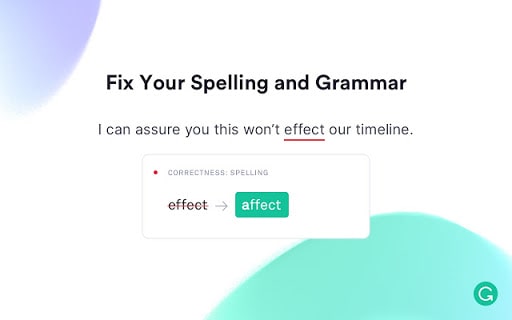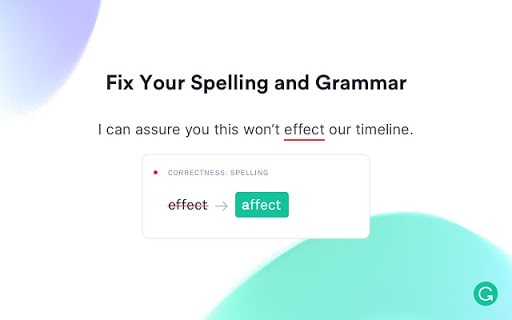 TMetric – Watch How You Spend Your Time
TMetric allows me to monitor my time when browsing the internet. Whether researching some cool new technology or reading up on the latest compliancy standards it keeps me organized and focused on how much time I am spending on those websites. TMetric will allow you to organize the time you spend on sites based on projects and/or clients. This way if you are working on a project that is billable you can keep track on your time for billing purposes. You also have the ability to compare with your team by sharing your time online with them from within the TMetric dashboard.
Session Buddy – Keep Track of Your Tabs
Allows you to easily keep track of your tabs and automatically recovers tabs after a browser crash. The best part of session buddy is that it allows you to organize your tabs. I know for me a constant struggle is keeping all of my tabs organized. Once I start on a project it can be easy to get lost in a tab tornado. One of the simple beauties of Session Buddy is the ability to save all of your current tabs so when you have a moment you can go back to them in a breeze.
Hopefully these browser extensions will help you be a bit more productive while working from home.
Technician at Computer PRO Unltd, father of one, gamer.