ActivTrak is an employee monitoring program giving you the ability to track productivity on your computers. Allowing you to generate a report showing what was done on the computer and screenshots showing you a general overview of the tasks preformed.
Overview:
Silent Agent Install
Reporting Dashboard
Screenshots
Real-time Monitoring
Alarms to alert you of issues
Free for 3 PC's
ActivTrak can help give you insights on how to increase productivity. Allowing you to grow your business and meet your deadlines.
Watch An Intro Video About ActivTrak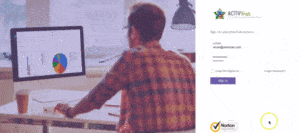 Productivity Monitor