Computer Repair Service Page O'Fallon, Missouri
We depend on our computers daily to obtain information, help with everyday tasks and complete assignments. When your PC is no longer working as it should, it can often cause chaos in our lives, especially if you depend on your computer for work. When you need expert care and support for your PC, it is time to give a call to the professionals in O'Fallon Computer Repair.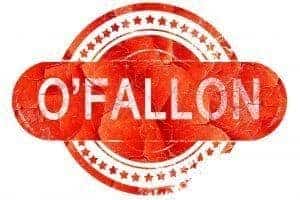 Our technicians can provide remote or onsite consultations and repair assistance so that you can get back on track. Whether your office network is no longer connecting or your home computer can't power up, we are here to help you get your equipment up and running once again.
Computer Repair Services We Provide in the O'Fallon Area
Our company offers a wide range of helpful computer services for the residents and business owners of the O'Fallon, Missouri area and the surrounding cities. We are happy to provide these and other repair and support services to ensure that your PC is running as it should. Get in touch with us today if you need…
• Computer Repair
• Remote Repair Services
• Onsite Assistance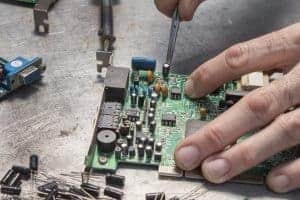 • In-Shop Computer Repairs
• Custom Built Servers and Computers
• Cloud Services
• Managed Computer Services
• Tune Ups
• Laptop Repairs
Our technicians have many years of experiences working on all types of computer brands and models. They have the training and knowledge that is necessary to repair the latest equipment and will perform their duties in a professional and time-efficient manner. Our fast and reliable services will help to ensure that you do not experience a lot of downtime with your PC.
Additional Services Our Company Offers
Along with our high-quality repairs, we also provide our customers with additional products and services such as
• New Computers
• Used Computers
• Gaming Console Repairs
• Email Services
• VOIP Services
• Soldering Services
We offer simple solutions for your everyday PC problems and there are multiple ways for you to get in touch with us. Give us a call, send an email, or fill out the simple online request form today. We look forward to helping you with all your tech repair needs.
No Time To Come To Us? Let Us Help You Remotely!
If you can't make it out to our computer repair location, we will be happy to assist you online. Just click on the support link to start your session instantly. We can solve a wide variety of computer issues online so that you never need to leave your home or place of business. Find out how simple it is to get your PC or laptop repaired by using our convenient remote support services.
Get the Best Rates in the Area for Quality PC Repairs
We want to be the one company that you turn to for O'Fallon Computer Repair. That is why we offer our quality services at competitive rates. Look around and you will see that we provide our repair services at some of the best rates around. Be sure to get in touch with our company today to learn more about the special offers and discounts that we have for residents and business owners in the O'Fallon area.
Follow Us to Find out More About Company News and Updates
If you would like to learn more about our company and any upcoming events that we have planned, you can follow us on Facebook, Twitter, YouTube or Google+. Drop us a message, leave a comment, and like our pages for more details.
When you need your PC, laptop, or gaming console repaired, it is time to get in touch with the experts in O'Fallon Computer Repair today for immediate assistance. Bring your equipment by our shop, call us to find out when we can come to you, or start an online support session right now. We offer fast repairs and quality services from technicians with plenty of knowledge in the computer repair industry.