Computer Web Comic from XKCD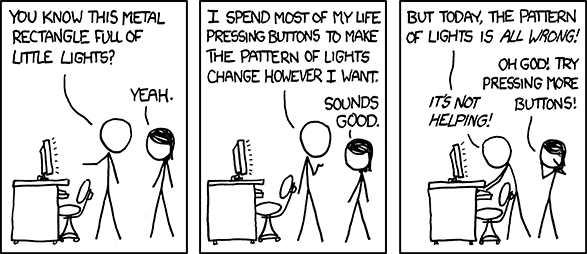 The techs here found this web comic funny​. We thought we would share, tell us your thoughts down below.
Hi, My name is Josh Giesing. I am the Operations Manager at Computer PRO Unltd. In my free time, I enjoy reading and have a passion for learning.
Related
Related Posts